Living Lent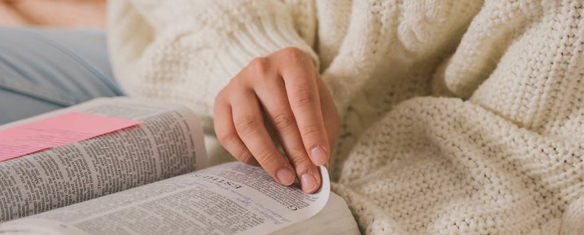 Date: Wednesday 17th March 2021 | Time: 19:45 | Location: Online/Virtual
How are you living Lent? There are different ways to go about it. It is a time of waiting for us all this year, as we hope for better times, maybe even an open church at Easter, or soon after, and the chance to meet together for real with those we love.
For these Wednesday sessions, we start together with some social time and worship, then divide after 15 minutes into two groups. You choose!
Group A "Locked down, still open?" Faith in a time of pandemic
Group B "Let Us Dream" Reading the Pope's book together
If you missed week one:
'The Pope's Group' (!) had a good discussion about the very challenging prologue and first chapter, which we had all much enjoyed. The Pope encouraged his readers to avoid the sin of indifference, and to look for (and be) God's mercy that breaks out at 'overflow moments' of crisis.
We wondered together how we can keep going the sense of community and care that has been created by our lockdown experiences.
Locked down, still open?
The focus for this week's discussion was one of God's most common instructions in the Bible – 'Do not be afraid'. Paul wrote in the first century to the early church in Rome, a vulnerable community at the threat of persecution and hardship: 'For I am convinced that neither death, nor life, nor angels, nor rulers, nor things present, nor things to come, nor powers, nor height, nor depth, nor anything else in all creation, will be able to separate us from the love of God in Christ Jesus our Lord' (Romans 8:38-39).
Two thousand years later throughout the world many people still live with those same fears along with conflict, violence, hunger, injustice and oppression – and now a pandemic. Yet in the midst of this God tells us – 'Do not be afraid!'. Then as now, we must remind ourselves of Paul's words, that our ultimate security is with God and nothing can ever part us from God and God's love.
The passage above sparked lively discussions about our fears, our trust, and faith, in the capabilities of global leadership, who we look to for hope, where we find peace, comfort and inspiration, how we pray and what inspires us to pray. We discovered we looked to poetry, pieces of music, the voices of choirs and the power of nature… we find joy in discovering a bee on a flower in the garden just outside the window and inspiration to pray whilst walking along the seafront admiring the majesty of the waves rushing to the shore.
The session closed considering how we think about prayer, our faith in God, and in ourselves and one another as the prospect of lifting restrictions is on the horizon. We proposed going about our lives in the week ahead praying that we will not forget the kindness we've shown one another, the planet and ourselves throughout the crisis. Also to pray that our love for God and our will to serve Him and to do good remains strong, and throughout – to remember what Paul has told us, that nothing will separate us from the love of God.
Back to events