The Diocese of Oxford & The Diocese of Växjö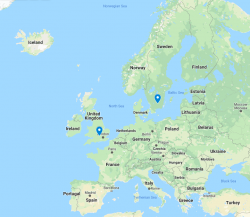 The Diocese of Oxford, England, is twinned with the Diocese of Växjö, Sweden.
Fredrik Modéus was ordained priest in 1991 and has been the Bishop of Växjö since April 2015. Bishop Fredrik's motto is "God's grace is all you need," reminding us that the most important thing in life is free. We receive it as a gift.
Discussing the relationship in 2017, The Bishop of Oxford, The Rt Revd Dr Steven Croft, and The Bishop of Växjö, The Rt Revd Fredrik Modéus, reflected on the importance of the link between our two dioceses.
"The link is vitally important at this time…"

…when the UK is breaking its relationship with the EU that the churches really strengthen our common links with different European communities. This particular link has meant a great deal to the Diocese of Oxford over recent years and I think it's even more important as we move forward into the next decade to build that cross-European understanding and cross-fertilisation and approach to the big questions that we face."

The Bishop of Oxford, The Rt Revd Dr Steven Croft
"The link means the opportunity of reflecting…"

…on what we do regularly… seeing, hearing, and discussing gives perspective on our daily work in an exciting way.

There are many reasons to deepen the relations between our dioceses. In a global world, it is natural to be the world-wide church that we are and to strengthen the links with different kinds of parishes throughout not only Europe… but throughout the world.

The Bishop of Växjö, The Rt Revd Fredrik Modéus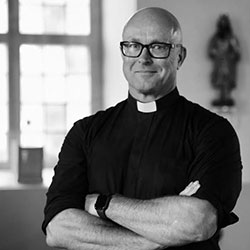 Magnus Johansson is the Parish Priest of Mönsterås-Fliseryd, supported by two pastors and other members of the Mönsterås-Fliseryds Pastorat.
Magnus is married to Hanna and is father to five children and grandfather to two. He has been a priest in the Church of Sweden since 1995. He has had a relationship with the Anglican Church mainly through the Alpha course movement. 
The Akeman Benefice is developing a close relationship with Mönsterås-Fliseryd and is enjoying sharing their experience of life and witness.
Here is a link to the Diocese of Växjö's website: https://www.svenskakyrkan.se/vaxjostift
You can click to translate it into English.
Click here to go direct to the Mönsterås-Fliseryd page:
https://www.svenskakyrkan.se/monsteras-fliseryd
Here is a link to their Facebook page:
https://www.facebook.com/monsterasfliseryd1/